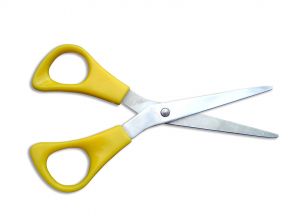 Snippets
(from the pens of men in a bygone age)
The Rocket and the Star. (From Sword and Trowel 1870)
Two rockets stood side by side in a garden. One of them said to the other, "I have been standing here for the last five minutes looking at the stars. I wonder what men see to admire in them! There is that insignificant little speck yonder. I'm sure I could give a thousand times the light of his paltry glimmer."
Just then the man came round and touched the rocket with his torch. Up it went with a whizz and a blaze till it came to its utmost elevation and then it burst itself. There was a pop and a glare, and down came the rocket-stick and all was over, and the little star looked down demurely, as much as to say, "Ah Mr Rocket! And where are you now?"
There are many firework Christians.
God's Timepiece. (Thomas Watson)
"Nothing stirs in the world but shall carry on God's designs – as the cross-wheels in a watch carry on the motion of it, and serve to make the alarm strike. That which the wicked intend for the destruction, shall turn to the deliverance of the Church. As Luther wrote to the Elector of Saxony, 'Let your Highness know that the affairs of the Church are far otherwise ordered in heaven, than by the Emperor and States at Nuremberg.' While the adversaries go about to ruin the Church, they shall only repair it."
Satan's "Conversions". (Robert Murray McCheyne)
"When the Spirit of God is really working in the heart, he makes the man look to a pierced Christ. Wherever he goes, this is the prominent object in his eye – Christ whom he has pierced. Satan would make a man look anywhere rather than to Christ.
There is such a thing as false conversion. Satan sometimes stirs people up to care about their souls. He makes them look to ministers, or books, or meetings, or duties, or feelings, or enlargement in prayer etc.; he will let them look to anything in the universe except to one object – 'The cross of Christ.' The only thing that he hides is the gospel, the glorious gospel of Christ. When it is the Spirit of God, he will not let the soul look to anything else but to Christ – a pierced Christ"
Pray Without Ceasing. (John Gerhard)
"The advantage of prayer is so great that it cannot be expressed. For what the heart is to the living man, prayer is to the soul; what rest is to the weary, what joy is to the mourner, what gold is to the needy, what strength is to the weak, what the muscles to the body, what the breath and blood to the life – all that, to the troubled soul, is prayer. What the sun is to the sky, prayer is in a Christian man. Prayer is the dove which, when sent out, returns again, bringing with it the olive leaf, namely, peace of heart; prayer is the golden chain which God holds fast and does not release until He blesses; prayer is the strong wind, which blows away the locusts of hell; prayer is the Moses' rod which brings for the water of consolation out of the Rock of Salvation; prayer is Samson's jaw bone which smites down our enemies; prayer is David's harp before which the evil spirit flees; Prayer is David's shepherd bag which furnishes sling-stones for the destruction of the enemy; prayer is thekey to heaven's treasure. Prayer is the little bark which bears us in safety through this deep and stormy sea of life; it is sweet incense, precious in God's sight. Prayer enlightens the mind, nourishes confidence and hope, kindles love, increases humility, and begets within our minds a lively desire for heavenly things."


---