God Moves in
a Mysterious Way.

---
By William Cowper.
---
It was that grand old man of the commentary, Matthew Henry, who coined the phrase, "He who notes providences, will have providences to note." In other words, he who looks for and recognises God's almighty hand working in his life, will live to see that his life is guarded and kept by the power of Omnipotence. This is a truth that should find ready acceptance with every child of God, and a few have expressed the glories of providence more skillfully and beautifully than the gentle William Cowper. The theme of his hymn, that that we note is the song of God's elect people in all generations. Joseph is sold into Egypt, purchased as a slave and imprisoned as a criminal, but, if God is moving in "a mysterious way," then, He is moving in a mysterious way "His wonders to perform." God has "sent him on to preserve life," and although young Joseph's brothers "meant it unto him for evil, God meant it unto him for good." The Apostle Paul, confined in a Roman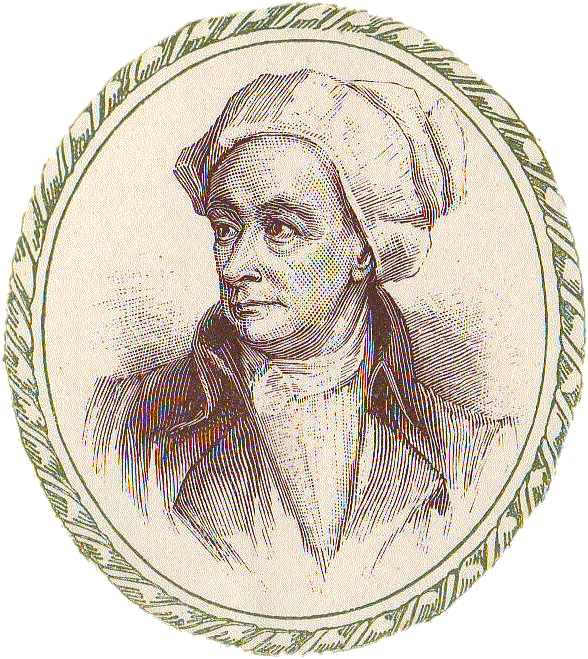 prison can, still withall, write to the Philippian believers that the things which appeared so manifestly against him have "fallen out rather unto the furtherance of the gospel." The mighty "Tinker of Bedford," shut up in a similar strait in a Bedford jail to keep him from preaching, sits down and writes his famous Pilgrim's Progress so that, three hundred years later he is still preaching as powerfully as ever.
And the earth would not contain the books that would be required to tell of God's "mysterious" ways in the lives of His redeemed children from generation to generation. Old John Gilpin, on his way to London to be burnt at the hands of that evil woman "bloody" Mary, falls from his horse and breaks a leg and so, is forced to put up at an inn until he can continue his journey under the Queen's guard. But, by the time they reach London and are passing the very spot where Gilpin would have been martyred – Smithfield Market – the Coronation bells are beginning to ring out, for Elizabeth has come to the throne and Mary has been banished for ever.
And so with Cowper himself. The story is told that, during a terrible bout of depression he vowed to end his life once and for all and set off for a lake near his home in order to drown himself in its cold waters. As he rode towards the lake, however a fog descended and he completely lost his way. He kept on riding until, to his amazement and soul's conviction he found himself, when the fog had cleared, outside the front door of his own home once again. The words of his hymn came easily to his pen in such circumstances.
"God moves in a mysterious way,
His wonders to perform;
He plants His footsteps in the sea,
And rides upon the storm."

This is a theme-song of providence; a glorious paraphrase of those parting words of our Saviour to the disciples in that upper room: "What I do thou knowest not now, but thou shalt know hereafter." Once let the saints of God go forth against the devil with this truth emblazoned upon their breastplates and the old enemy of men's souls must withdraw his arrows of perplexity. For, in the midst of it all, the believer with this truth burnt into his heart knows that God is "performing wonders" for his spiritual well-being.
But, is this not a deficiency in much of our modern-day Christian thinking and practice, that, so often, we fail to stand amazed and overawed at what our God does "perform" on our behalf? We are all, at least a little tainted with that old devil's trinity, "Luck, Chance and Fortune." There's a bit of "practical atheism" with the most of us, for, we fail to trace everything to the Author and Finisher of our faith. Cowper shows nothing of this spirit as he moves into the second verse of his hymn, but he clearly shows that he has cast himself upon a God who "doeth his will among the armies of heaven, and among the inhabitants of the earth."
"Deep in unfathomable mines
Of never-failing skill
He treasures up His bright designs,
And works His sovereign will."

This is what really determines our views of God's providential dealings with us in this life - with all that besets us: do we believe that when God works His will, He works His "Sovereign Will?" This alone, my friends, enables the trembling saint to "trace the rainbow through the rain" and remember, indeed, that "all things work together for good to them that love God." This is Cowper's sentiment in the next verse.
"Ye fearful saints, fresh courage take,
The clouds ye so much dread
Are big with mercy, and shall break
In blessings on your head."

And what of the exhortations that Cowper delivers to us to depend on the Lord's gracious dealings in the latter half of his hymn! Perhaps we could pause here for a moment to consider the true nature of using our "talents" to God's own glory. William Cowper could have been numbered among the greatest of the English poets of his day, or any other day. But, unlike many Christian men of ability who turned their talents to the writing of the world's books and so, received the world's acclamation, the gentle recluse of Olney - together with his great friend and companion John Newton - contented himself with expressing the mighty doctrines of Grace in a form far beyond the talents of many.
"Judge not the Lord by feeble sense," he exhorts us,
"But trust Him for His grace;
Behind a frowning providence
He hides a smiling face."

And surely, the majesty and simplicity of verse 5 is unsurpassed among the hymns of faith:
"His purposes shall ripen fast,
Unfolding every hour;
The bud may have a bitter taste,
But sweet will be the flower."

How "bitter" was providence "in the bud" to Joseph, and Paul, and Bunyan, and Gilpin, and a million more of the Lord's saints from time immemorial; but "how sweet the flower," when God had had His perfect work and the things which we thought to be against us "fell out rather unto the furtherance of the gospel."
How we need to cast ourselves in these days upon the arm of Omnipotence, for, not only are we dependant upon God's providences working together for our good, but we are dependant upon Him to even show us the truth of this. This is Cowper's final blow, in his last verse, for God's unquestionable sovereignty in the lives of His people:
"Blind unbelief is sure to err,
And scan His work in vain;
God is His own interpreter,
And He will make it plain."

Providence is the King's plan, and He will "make it plain." "He who notes providences will have providences to note."
AMEN


---